Strangelove

wrote:

↑

Thu Sep 20, 2018 4:27 pm

But what about all this 'welfare system about to collapse' and 'crime is surging' business?
Sigh. We are under attack from the alt right movement/Russia, who are doing their best to describe Sweden as a failed society.
The welfare system is under strain from an aging population in need of more and more healthcare, sure. But Sweden's economy is fundamentally sound, and as long as we can continue to add people of working age into the system, I'm sure we will manage.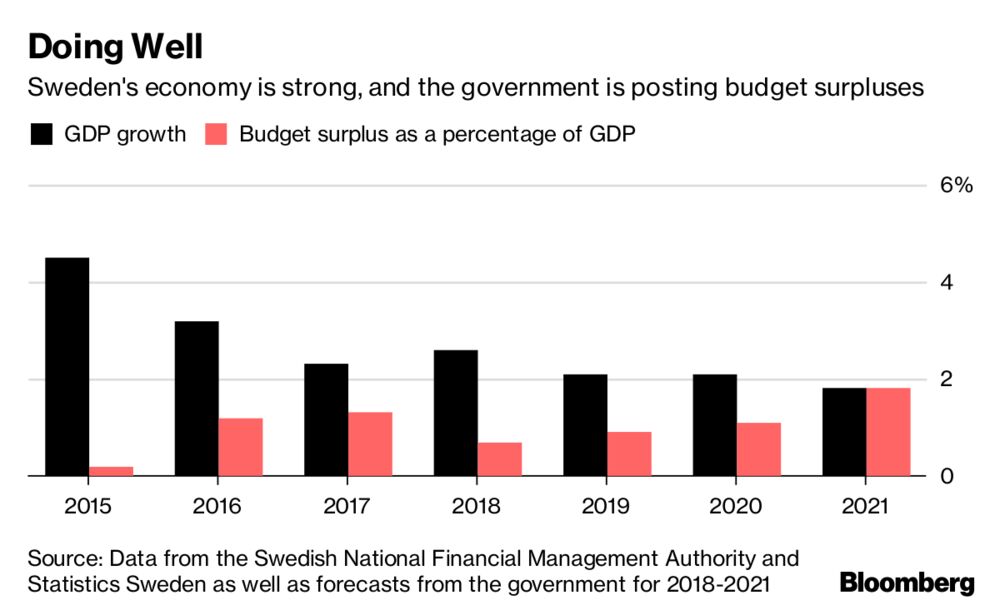 As for crime... The overall trend is a drop in crime, especially when it comes to burglaries, assault and car theft, but there are some categories that are rising; especially fraud, vandalism (mainly graffiti, but also torched cars), shootings, and reported sexual assaults.
Fraud is a typical white collar crime and can hardly be linked to immigration. The shootings are up because of turf wars between criminal gangs in a handful of suburbs outside the three main cities. I read somewhere that of the people killed in shootings so far in Sweden in 2018, every one had a criminal record. As one policeman said on TV the other night when a reporter asked about rumours that two people who had been injured in a shooting were criminals: "we do not comment on that, but let me put it this way, regular citizens have no need to be concerned."
As for sexual assaults... Typically, the more equal gender rights a country has, the higher the number of
reported
sexual assaults. In Saudi Arabia there are no rapes at all reported most years. Even in Sweden they estimate that less than half of rapes are reported. But the number has kept growing, and most think it has to do with empowerment of women, as in the me too movement. Also, Sweden has a much broader definition of rape than most countries. There is eg no need for penetration. We were also the first country (in 1965) to accept that rape could occur within marriage. Many countries still do not recognise that. There could be an actual rise, but if you look at convictions, there is no clear evidence of that. It's mainly that more sexual assaults are reported.
Anyway, the whole is-crime-rising-or-falling has become very politicised. The authorities mainly state that crime is dropping, but the extreme right, Russians, etc dispute this. So instead of looking at Swedish sources, I will turn to the US State Department. In their 2018 Crime and Safety Report for Sweden they rank us at the lowest level, Level 1, which they also grant the other Scandinavian countries, except Denmark.
Denmark, France, Germany, Italy, Spain, Belgium and the UK are all ranked at Level 2 and eg Turkey and Russia are ranked at Level 3 and should be avoided.
Some quotes from the report:
The general crime rate in Sweden is below the U.S. national average
According to official statistics, the increase in the number of reported crimes in 2017 was negligible compared to 2016 (an increase by less than half a percent). The categories of crimes that reported the highest increase from 2016 were "crimes against persons": primarily identity theft and crimes of sexual nature. 2016 saw a decrease in reported thefts (pickpocketing, shoplifting) and property damage.

Official Swedish homicide statistics (and final statistics for all reported crimes) are not released until late March of each year. There were 106 confirmed homicides in 2016, compared to 112 confirmed homicides in 2015.
106... what's that? A bad week in Chicago?

Organized criminal activity is driven by low-level organized criminal groups, many associated with larger motorcycle gangs and organized crime elements from Eastern Europe.
Violent crimes (homicides, sexual assaults) do occur. The majority occur in larger cities (Stockholm, Gothenburg, Malmo). The number of reported rapes increased in 2017 by 10% compared to 2016 (7,230 reports in 2017 compared to 6,720 in 2016). The statistics show only the number of crimes reported and not the total number of actual crimes committed.
https://www.osac.gov/Pages/ContentRepor ... ?cid=23559